To guarantee a high level of intervention to its customers and be able to meet complex problematic both global view and on managerial and technical issues, GCG brings in its domain of targeted and checked collaborations.
By developing these partnerships, GCG enriches and widens its field of expertise to insure immediately operational adapted interventions by involving either a sharp expertise in a very detail domain, or a multidisciplinary team formed and specially adapted for a more global mission.
You are a consulting company, professional network or other or organism and you wish provide your expertise in synergy with one of GCG expertise areas, contact us
SECTRANS-CP CONSEILS


In less than twenty years,
SECTRANS - CP Conseils
established itself as a major stakeholder in the security and safety counselling and engineering fields, along with the competitive intelligence one: criminology, situational prevention, organisational analysis, electronics, security techniques involving security specialists, safety experts, legal advisors, criminologists, engineers, analysts and technicians…
Octip


Expert in telecom solutions dedicated to authorities in mobility,
Octip
proposes custom secured solutions that enable to stay connected during your travels (Air, sea, ground). The partnership with Octip enables GCG to provide turnkey solutions.
SML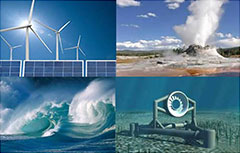 The partnership with the consultancy company «
Stratégie Mer et Littoral
» (SML) aims to bring to our customer a unique offer in maritime planning & strategy. SML large experiences with foreign governments reinforce GCG offer by providing authorities or companies with the key elements needed for their sustainable maritime developments.